Case Study: Owl City
Injecting hope and wonder into pop music.
PROJECT DATE: 2008–2017
PROJECT TEAM: REFRESH
CLIENT: FOUNDATIONS MUSIC
The chart-topping, electro-pop tunes of Adam Young's tremendously popular band, Owl City, has been turning heads since 2008 when the band signed with Foundations Music and Universal with hits like Fireflies, Good Times, When Can I See You Again, and Vanilla Twilight.
For ten years, I have collaborated with the Owl City team to create vivid and colorful graphic design and marketing materials, producing everything from email newsletters and social media branding to website graphics, mobile apps, and digital advertising.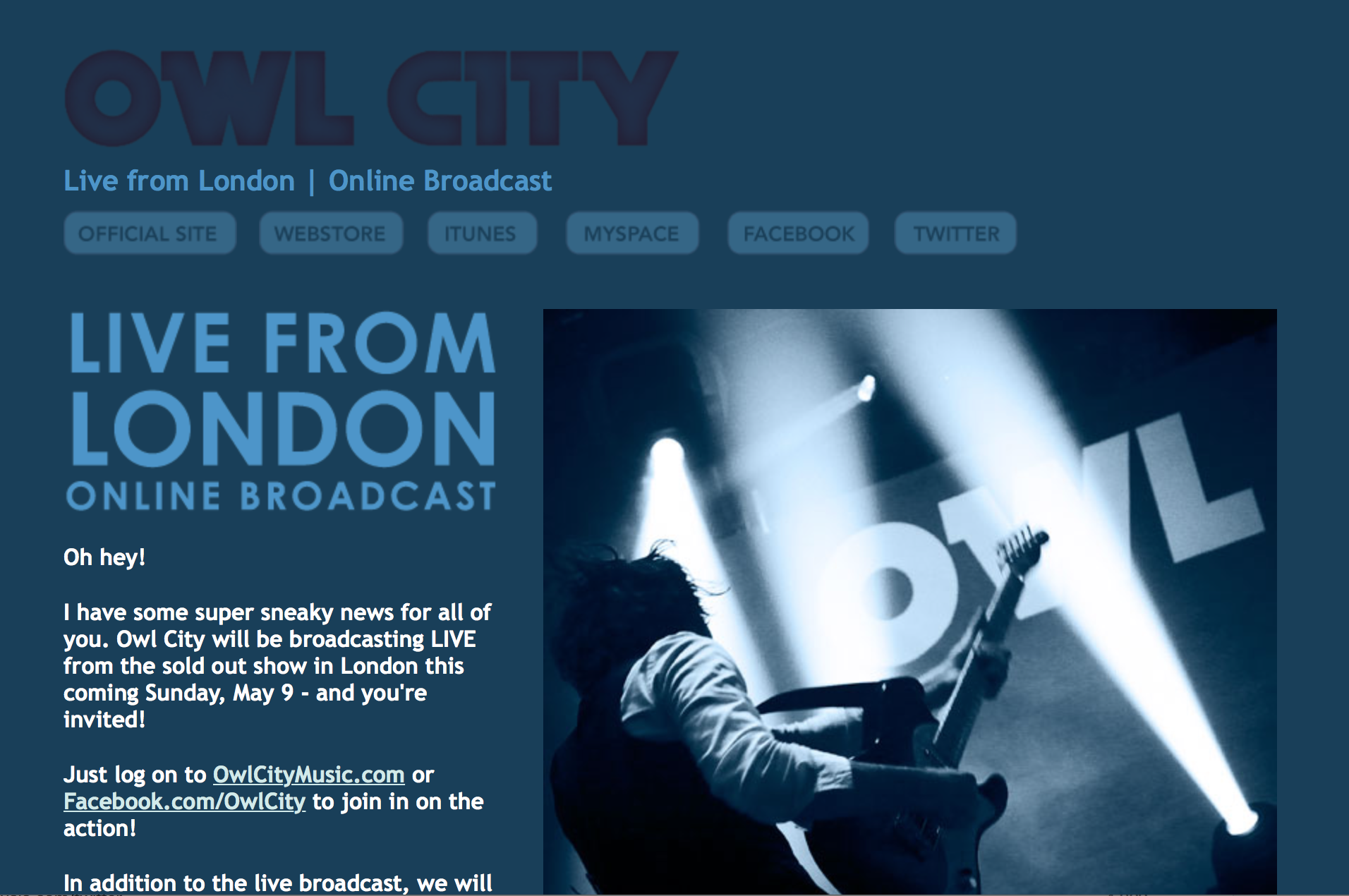 All things bright and beautiful.
Each new album release and hit single blasting across the airwaves added new energy to the visual identity I created, evoking the same imaginative spirit that Adam injects into his music. Email designs for Owl City gained the attention of Campaign Monitor (featured in their gallery) and other design blogs; and the monthly parade of online graphics received massively enthusiastic engagement from fans worldwide.
Not all heroes wear capes.
From the whimsical lyrics and dream-pop lucidity to acoustic honesty and stadium-shaking anthems, Owl City's music reveals a sense of wonder and optimism in each of us that is impossible to shake. Translating these magic moments into design experiences and tangible visual storytelling was so much more than a decade-long freelance project: it was an opportunity to instill hope and direction to a new generation looking for their voice.